Giving Tuesday with the CLC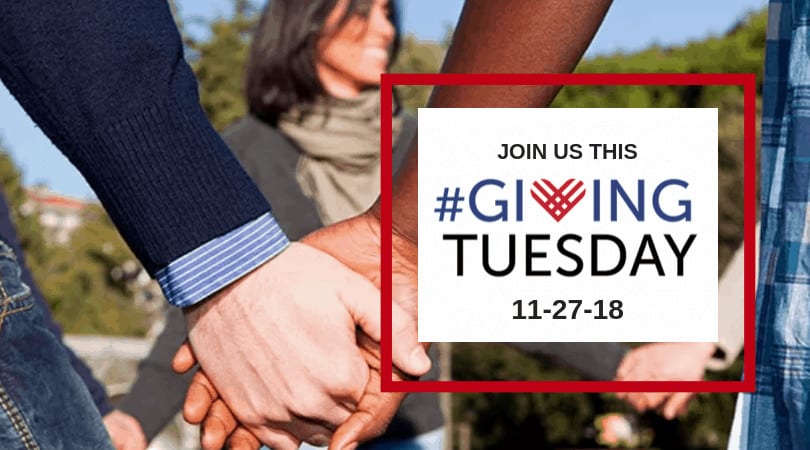 You know Black Friday, Small Business Saturday, and Cyber Monday. But don't forget GIVING TUESDAY! Give to the CLC on this day and help us change peoples' lives for the better!
Join the Community Legal Center by participating in GivingTuesday, a global day of giving, on November 27th. Give to those in need so they can get the legal care they need and the justice they deserve!
**WAYS TO GIVE ON NOVEMBER 27**
1. Donate to our Giving Tuesday Fundraiser! Simply visit our Facebook page and find our fundraiser. Then help us reach our goal with a few simple clicks. Be sure to share it with your friends!
2. Give through our website www.clcmemphis.org to make a direct donation. You can choose to give a one time gift or sign up to support the CLC every month and have an impact year round!
3. Write a check to Community Legal Center (mail to: 910 Vance Avenue, TN 38126),
4. Give through your PayPal account. From November 27 through December 31, PayPal Giving Fund will add 1% to all donations made through https://www.paypal.com/us/fundraiser/charity/213820
5. Designate the Community Legal Center as your preferred charity with the Kroger Community Rewards Program! Link your Kroger card to the CLC by visiting https://www.kroger.com/account/enrollCommunityRewardsNow/. Then search for Community Legal Center and click Enroll.
6. Before you do your holiday shopping, choose the Community Legal Center as your charity with AmazonSmile so that our organization can receive 0.5% of the purchase. Go to http://smile.amazon.com/ and search "Community Legal Center".
7. Donate your time! Volunteers are a critical part of our success. If you would like to volunteer with us sign up at https://clcmemphis.org/volunteer
8. Create your own Facebook fundraiser for Community Legal Center! Simply go to https://www.facebook.com/fundraisers, create a fundraiser for Community Legal Center, and then share the it with your friends.
All donations are tax deductible. Visit our website to learn more about our mission and programs: www.clcmemphis.org