Celebrating Everyday People
Join us April 1st, 2023 at the Stax Museum as the Community Legal Center celebrates another year of impact!
Do you love to celebrate the good in our community?
If so, prepare to party with us Saturday, April 1st, 2023 at the historic Stax Museum from 7:00pm-9:30pm as the Community Legal Center celebrates another year of impact! A night full of incredible soul music from the phenomenal 926 band, delicious food from Coletta's, and top-notch drinks from Old Dominick awaits.
We want to see you there and thanks to our generous sponsors, every single dollar of ticket sales will go directly to serving our low-income legal clients!
Admission and multiple drink tickets for a special night of fun, celebration, and impact alongside many of our community's most impressive movers and shakers.
Provides a gifted ticket to a former or current CLC Client, which allows them to join our night of celebration and fun.
Admission, multiple drink tickets, and a fun night away from the textbooks for our local, hardworking law students.
Seeking Justice. Changing Lives. All While Having Fun.
Spread the word: We believe everyone deserves justice, regardless of their ability to pay.
The Community Legal Center works diligently to ensure that our hardworking clients have access to high-quality, affordable legal services, but we can't do what we do without our supporters! Click below to share our "Celebrating Everyday People" event with your friends and other Memphis-area connections on Facebook:
Presented by our wonderful sponsors: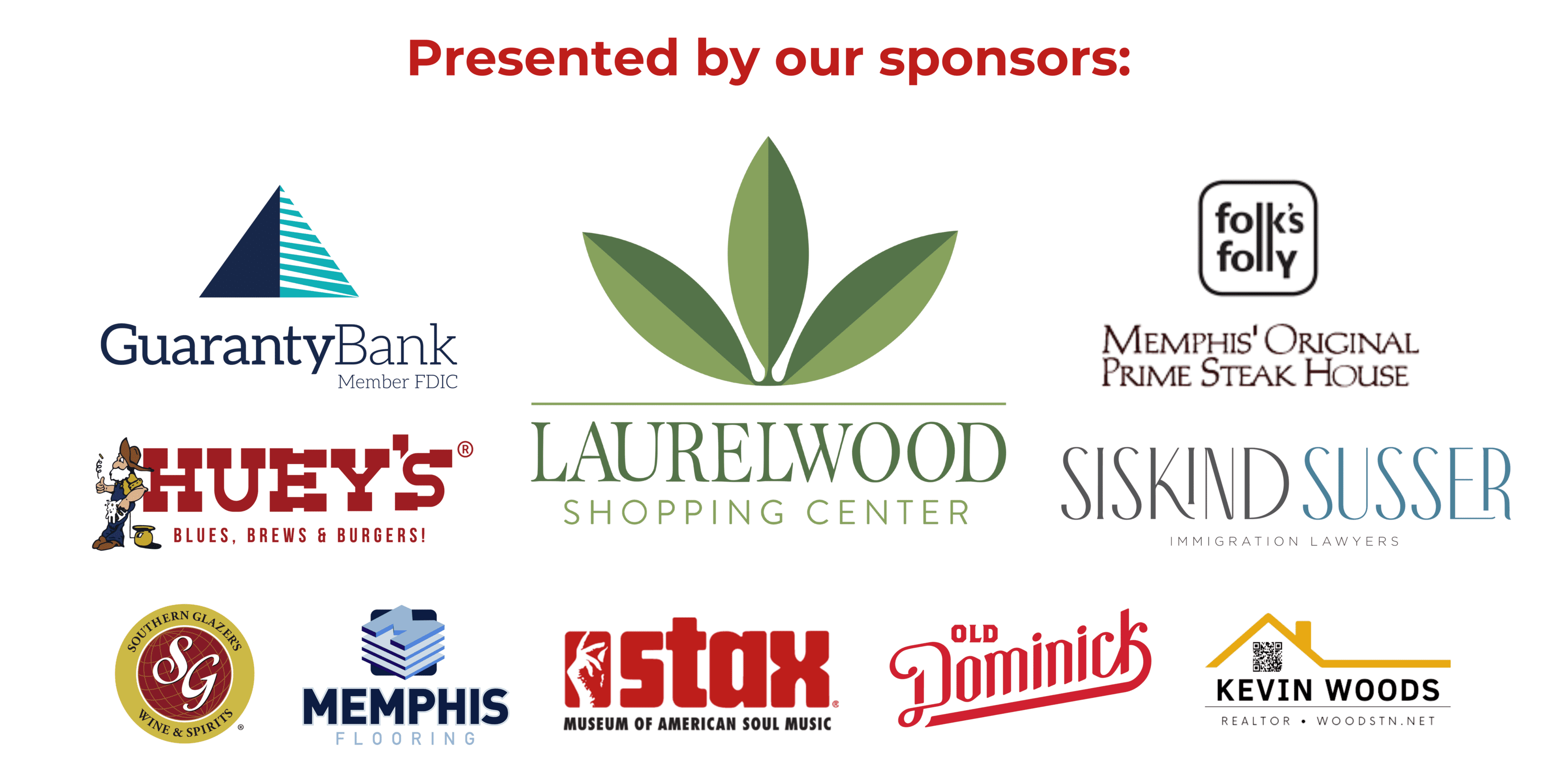 A special thanks to the sponsors who are helping us celebrate this milestone by supporting our important work. If you are interested in becoming a sponsor, please contact Spencer Beckman, Director of Development to learn how you can help celebrate the CLC on this special night of impact.
We depend on the generosity and compassion of our supporters to provide valuable services to our hardworking clients.
While we have always worked to bridge the justice gap, recent times have proven even more difficult for our low-income clients. As demand for our services has dramatically increased, we have continued to grow our staff and ability to serve those in need.
With your help, we can address client needs head-on. Your ticket purchase will help people in their fight for justice, today and tomorrow, while also improving the long-term sustainability and impact of our donor-funded organization.
Free, secured event parking is available to all attendees in the gated parking lot that is bordered by the Stax Museum and Soulsville Charter School. The Stax Museum will provide event venue security and patrolled parking lot security for the night of our soulful celebration.
The Community Legal Center relies on volunteers to leverage our resources and help more people.
For the cost of just a few coffees or two lunches out a month, you can make a real difference in someone's life.
The Community Legal Center provides a variety of legal services for low-income Shelby County residents.